Thirty Challenges - Carve Something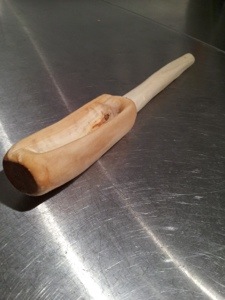 So I carved something! It bares almost no functional resemblance to its namesake the "spoon", but I learned skills and stuff and I'll definitely carve something else again soon! Skills learned:
To not cut or friction burn yourself
To inspect the wood before starting to cut
To spend time making a good rough version with an axe
To choose a good bit of wood
To use an actual spoon as a template!