Four Ingredient Recipes: Four Ingredient Sauerkraut Meatballs
This post has been saved from my old blog hellyeahfouringredientrecipes.tumblr.com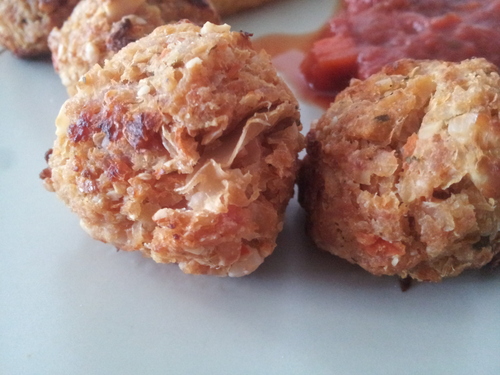 The June Daring Cooks' challenge sure kept us rolling - meatballs, that is! Shelley from C Mom Cook and Ruth from The Crafts of Mommyhood challenged us to try meatballs from around the world and to create our own meatball meal celebrating a culture or cuisine of our own choice.
I chose sauerkraut meatballs. Here's the ingredients list:
Bacon (1 pack)
Sauerkraut (1 big jar)
Bread (2 slices)
Oats (1 handful)
Blend the above with dill, paprika and seasoning and form into little balls. Oven bake at about 150 degrees (fan) for about 25 minutes.